S,br,12,NED                     Empire X Cordial Medoc 
Michela Mordasini owns Anastasia. Since she has arrived at Stall Notz Cornelia Notz rides her. The two are a super team and can be proud of many results up to 1.45m.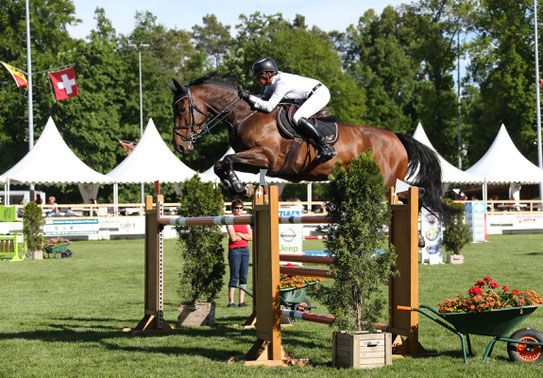 S,br,10,BEL                       Rexar du Houssoit X Caridor
Nadia Sulliger-Gaumann and Bonita have been successful up to 1.45m. We are looking forward of what is more to come for those two. 
W,Sch,10,DEN                 Candillo X A'Khan Z 
Cassius Rose is ridden by Sylvie Rais. The couple has been successful in several classes up to 1.45m.  
W,dbr,10,NED                 Tygo X Hemmingway
Mathilde Cruchet and Cicero are an amazing team. They were selected to represent Switzerland at the European Championships in 2016.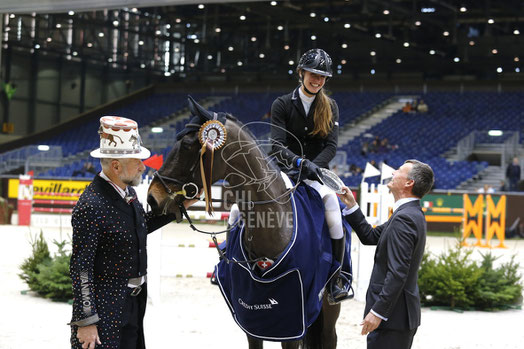 W,br,13,BEL                    Tresor d'Opaline X Kashmir van Schuttershof
Espoir is really an exceptional horse. With his rider Lucas Sturzenegger he has been placed up to 1.55m.  
W,br,13,BEL                     Thunder van de Zuuthoeve X Olisco
Esqydo used to be Larissa Notz' Superstar- now he is Martina Meroni's.  Martina and Esqydo have already been very successful and are placed up to 1.55m.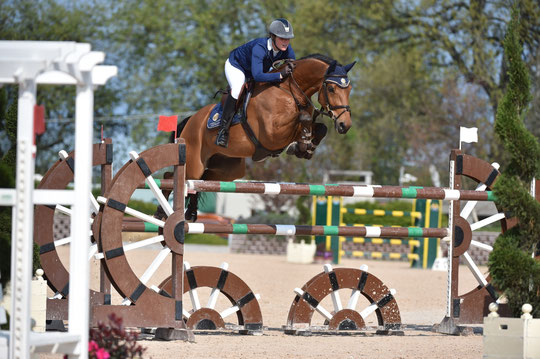 S,br,15,HOLST                 Carry X Quidam de Revel
Sidney is placed up to 1.55m with Steve Guerdat. Now the mare is retired from the sport and is having foals.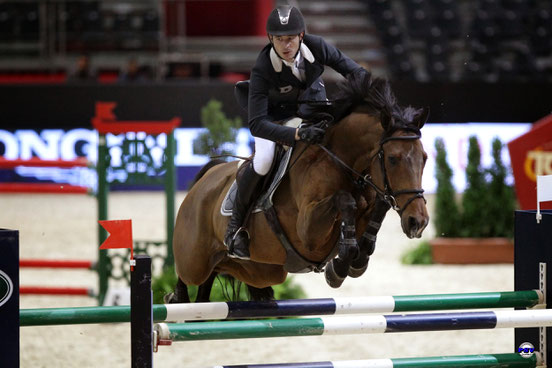 W,dbr,11,ZH                   UP TO DATE MILTOO X CHELLANO Z
C.H.C Horses SA owns Uzo. He is placed up to 1.50m with his rider Martin Fuchs.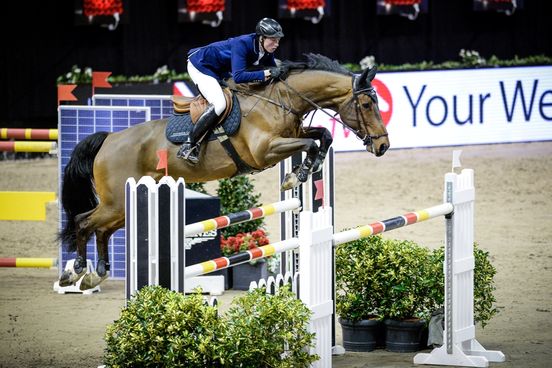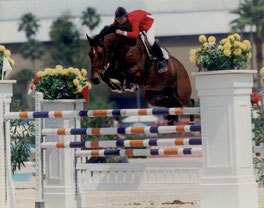 Royal Future
Hildon Excellent
Royal Discovery
City Banking
Pybalia
Van Gogh